ThinkONE's exclusive partnership with YouGov allows us to offer Panels anywhere in the world!
Avec plus de 11 millions de membres enregistrés, YouGov est un outil puissant qui vous permet d'en savoir beaucoup plus sur votre marché !
In the MENA region, there are already over 1 million members covering +65 sectors via 20 panels, and following over 1800 brands daily.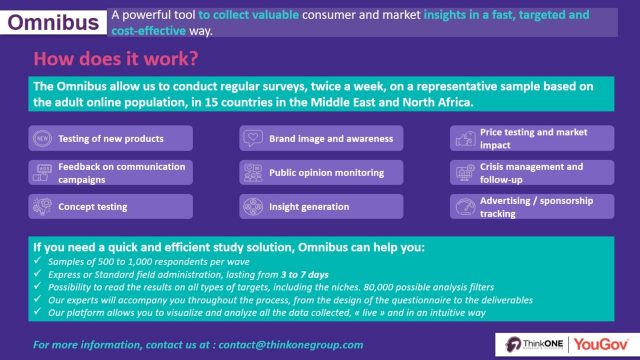 Find out more about our partnership in the video below:
If you need to track the health of your brand(s) and assess their marketing mix on an ongoing basis, contact us to get a quote today!
ThinkONE – Meaningful connections, impactful decisions!